Eco Travel
Ohio eco-travel getaways, these give back getaways integrate the best of travel and tourism.
Day One
Morning: Visit Morgan's Canoe & Nature Center for an educational float trip down the Little Miami Scenic River. Experience the "soft" adventure of this professionally guided tour on non-capsizable rafts as you learn about the river's ecology and cultural history.
Afternoon: Continue the experience with a visit to Fort Ancient Earthworks & Nature Preserve, a National Historic Landmark with the nation's finest example of a Hopewell Indian prehistoric hilltop enclosure. More than three miles of earthen walls surround this 100-acre enclosure on a high bluff overlooking the Little Miami Scenic River. Discover the lifestyles of these cultures through guided tours of the museum with 9,000 square feet of exhibit space that covers the Ice Age to the present day.
Evening: For dinner, visit Wildflower Café in Mason. The menu incorporates fresh and pure seasonal ingredients, purchased from local & organic farms, prepared in a creative and unique style.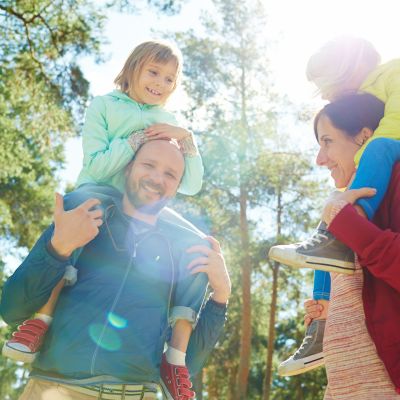 Day Two
Morning: You've canoed on the Little Miami Scenic River, now it's time to soar above it! Visit Ozone Zipline Adventures for a zipline canopy tour. Guests will suit up and fly on zip lines breezing through and above the canopy of the Little Miami River valley. Ozone offers an educational canopy tour, where guests will get an insight into everything from 500 million year old fossils to 2000 year old Native American earthworks, to current issues of water conservation and habitat loss, to local flora and fauna from our professional tour guides.
Afternoon: For lunch, enjoy soups, sandwiches, pasta and more at Cobblestone Café in Waynesville, where specialty dishes are made with only the finest and freshest ingredients, many of which are provided from the owner's organic garden. After lunch, head to Caesar Creek State Park and its 2,800-acre lake for boating, fishing and biking, or fossil hunting all around the lake.