Rules & Safety
​The staff of the Warren County Convention & Visitors Bureau and the Warren County Sports Park at Union Village hope you enjoy your experience at the Park.
In that spirit, the Park has established the following general rules.
The following activities / items are prohibited at the WCSP:
animals (except service animals with acceptable documentation)
outside food and/or beverages
gum or seeds on fields
tobacco products, illegal drugs, or hazardous chemicals of any kind
spectator coolers or containers of any size
fireworks, missiles or projectile-like objects of any kind without WCSP prior approval
glass bottles and/or aluminum cans
air horns, Vuvuzelas or whistles of any kind
skateboards, roller blades, roller skates, roller shoes, etc.
unauthorized field use (all usage must be approved in advance)
unapproved distribution or display (either via electronic means or physical means) of pamphlets, handouts, messages, advertisements, or any items of a similar nature
unauthorized soliciting / sales or the providing of fee-based services of any kind such as, but not limited to, merchandise, food, beverage, tickets, photography, etc.
unauthorized vehicles, scooters, carts, etc. beyond parking lots
unauthorized personal training on the premises
overnight parking by vehicles of any kind
parking in unauthorized locations
profanity or disruptive behavior
tents or temporary structures of any kind outside of designated areas
warm up in any area without pre-approval
steel cleats on any field or surface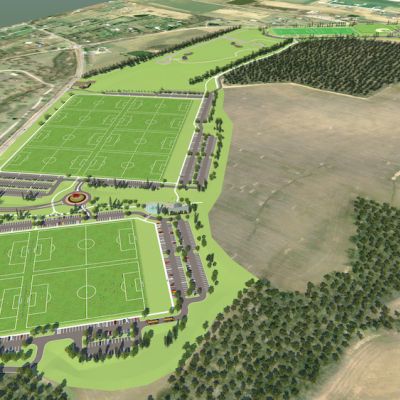 Severe Weather Policy
The WCSP will make all reasonable efforts to alert those on site of any dangerous weather conditions. When weather is present with the potential to threaten safety, all visitors and athletes are encouraged to evacuate immediately to their cars and remain there until conditions improve.
The WCSP reserves the right to postpone, delay, or cancel any event at the facility due to unsafe playing conditions, inclement weather, lightning, or as a general precautionary measure to preserve playing surfaces & maintain a safe environment.
Miscellaneous
The WCSP is not responsible for batted or thrown balls or bats on the facility grounds. Patrons must be aware of their surroundings at all times.
The WCSP is not responsible for any loss of or damage to personal property.