10 Reasons To Be Excited for 2020 in Ohio's Largest Playground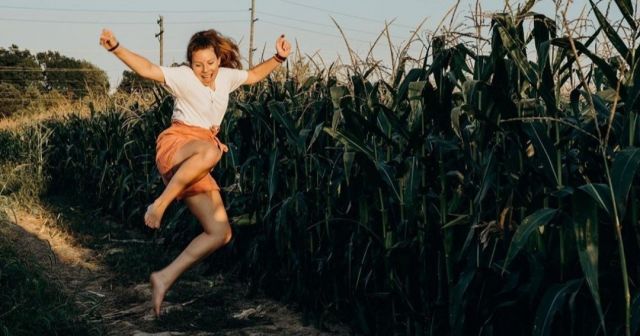 Blog by Stacha Yundt

It's still hard to believe, but just a few short weeks ago we waved goodbye to yet another wonderful year here in Warren County and ushered in a brand-new decade. While 2019 was certainly one for the record books, 2020 promises to bring even more to the table for Warren County visitors! Here are just a handful of the many exciting highlights this landmark year has in store in Ohio's Largest Playground.
1) Theme park thrills are getting much, much bigger
When Kings Island retired its flying-style coaster, Firehawk, in 2018 it did so with a promise that something bigger and better was lined up to take its place. In 2019 we learned just what "bigger and better" meant: Orion, 1 of only 7 "giga coasters" in the world, is coming to KI! The park's tallest and fastest coaster to date, Orion will send its first daring riders screaming down a 300-foot drop at 91 miles per hour this spring!

2) Something else may be in store at Kings Island
In October of 2019 Kings Island announced that after 33 thrill-filled seasons another of its beloved steel coasters - The Vortex - would be retired at the end of the year. While coaster fans will dread seeing that empty space next to Shake, Rattle & Roll, they can rest assured it won't be empty for long. Something new is likely looming at the iconic amusement park, and we'd bet we'll get the scoop sometime in 2020.
3) We've got a brand new place to play
Warren County has long been home to top-notch professional, collegiate and youth sporting events, and in 2020 visiting athletes will have a brand-new place to play! The Warren County Sports Park at Union Village, a state-of-the-art sporting facility featuring both turf and natural grass fields for soccer, baseball, lacrosse and more, is in its final stages of construction and set to see its first on-field action in the spring of 2020.

4) The brewery scene is buzzin'
The craft brewery craze has officially swept the nation, and that's especially the case here in Warren County. Just a few days into 2020, Basil's - a popular eatery in Mason, Ohio - announced its plans to open a brand new brewery named Off the Rails. And that's not all: Cartridge Brewing – a beautiful new establishment housed within a historic factory on the banks of the Little Miami Scenic River - is also on tap for 2020, bringing Warren County's local brewery count up to 7!

5) Super shows are taking the stage
One of the nation's largest professional dinner theaters, Warren County's beloved La Comedia treats guests to a new slate of brilliant Broadway-style productions each and every year. Stacked with familiar favorites like Nunsense, The King and I and more, the theater's 2020 schedule is already creating quite a buzz!

6) Unforgettable adventures await
When you pack your bags for Warren County in 2020, be sure to bring your bucket list! Once-in-a-lifetime experiences are served up every day at Ozone Zipline Adventures, Skydive Cincinnati, Gentle Breeze Hot Air Balloons and more thrill-filled Warren County wonders.

7) New hotels are on the way
Every great vacation starts with a great place to stay, and Warren County is welcoming more outstanding new lodging options in 2020! Stay tuned to see which new hotels will be joining the county's already impressive collection of cozy and convenient options in the new year.

8) Bellwether's back - and bigger than ever
Bellwether Music Festival - an incredible concert held on the grounds of the Ohio Renaissance Festival each August - burst onto the scene in 2018, bringing big name alternative acts like The Flaming Lips and MGMT to Warren County. Now set to return for Round 3, the summertime staple will be adding a third day of music to its 2020 slate and is sure to boast another awesome lineup.

9) Familiar fests promise year-round fun
Warren County is bursting with festival fun each and every year, and 2020 will be no exception! Waynesville's Sauerkraut Festival, The Ohio Renaissance Festival and Lebanon's Horse-Drawn Carriage Parade are just a handful of the can't-miss highlights on this year's event calendar.

10) Fresh new flavors are cooking up
Warren County welcomed a wonderful array of new, delicious restaurants in 2019, and will have even more in store for food lovers in the months ahead! Come see what's cookin' in the award-winning kitchens of Ohio's Largest Playground!