2018: What a Year in Warren County!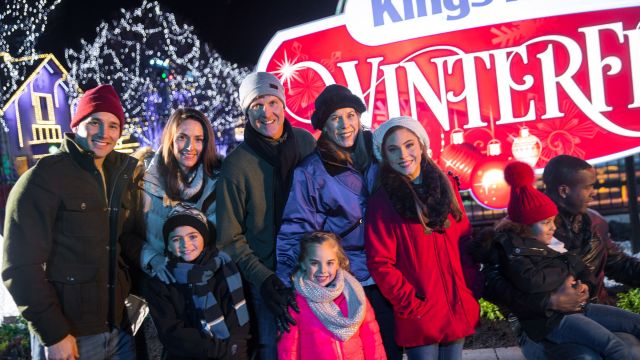 Blog by Scott Hutchinson
It may seem hard to believe, but 2018 is just about in the books. While Warren County adventurers certainly have plenty of excitement to look forward to in the year ahead, we'd be remiss if we didn't take just a moment to reflect back on the action-packed, thrill-filled year that was 2018 in Ohio's Largest Playground®.
2018 was a year of hellos here in Warren County. We said hello to delicious new restaurants like Woodhouse Kitchen & Bar, Maplewood, Basil's on Market, Burgitto, and Clyborne's. We welcomed a craft brewery boom, as Sonder Brewing and The Common Beer Company joined an already hopping Warren County beer scene.
We greeted new unique shops all throughout the county, gathered together for incredible new events like the inaugural Bellwether Music Festival, and even crowned a brand new champion – Novak Djokovic – at the annual Western & Southern Open.

Speaking of sports, we also said hello (in many different languages) to more than 3,000 athletes from 36 nations when we hosted the World Ultimate Club Championships this summer.
We celebrated the opening of an incredible new bike park in Lebanon and broke ground on the Warren County Sports Park at Union Village – a sprawling, state-of-the-art athletic facility due to open its gates in the year ahead.
Sadly, we also had to say goodbye in 2018, as Firehawk, Kings Island's beloved flying coaster, gave its final hair-raising rides this fall, making way for something bigger and even better down the road.
We celebrated sauerkraut, the medieval Renaissance, country music and more at our incredible annual festivals, and explored the outdoors by kayak, canoe, bike and boot.
We caroled our way through Kings Island's Winterfest, hiked Caesar Creek and Fort Ancient in the spring, slid, swam and splashed at Soak City, Great Wolf Lodge and The Beach all summer, and zip-lined from zombies at Ozone in the fall.
Now, with yet another incredible year of Warren County fun in our rear-view, we prepare to turn the calendar to the exciting year ahead. 2018 was truly unforgettable, but we can't wait for what's to come in 2019!