5 Great Places to Get Out and Play in Ohio's Largest Playground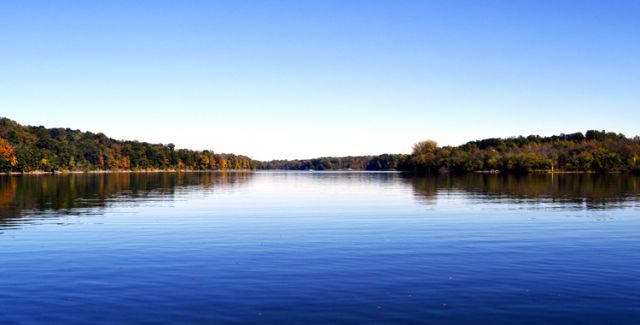 Blog by Scott Hutchinson

Spring has officially sprung in Southwest Ohio and there's no better time to get out and play in Ohio's Largest Playground®! Home to a sprawling state park, a gorgeous recreational river, hiking, biking and so much more, Warren County treats outdoor adventurers to a little bit of everything. Wondering where to start your fresh-air fun? Check out a few of these favorites!
Caesar Creek State Park
Breathtaking hiking trails, fossil-rich rock gorges and an enormous, boat-friendly lake are just the beginning of the outdoor excitement Caesar Creek State Park has to offer Warren County wanderers. The park's coolest feature, in fact, may be that human adventurers are far from its only inhabitants. A wealth of wildlife, including squirrels, deer, coyotes, cottontail rabbits, raccoons, possums, skunks, foxes, hawks, bald eagles and more incredible creatures, makes Caesar Creek a must-stop spot for animal lovers!
The Little Miami Scenic River
Winding its way through miles of serene, Midwestern wilderness, Warren County's Little Miami Scenic River ranks among the region's most beautiful and easily accessible recreational waterways. Don't have any gear of your own? Not to worry! An awesome collection of experienced outfitters have called the river home for years, and have everything you'll need to get your canoe, kayak, raft or tube trip underway!
Ozone Zipline Adventures
Want to check out the Little Miami from another angle? How about from 200 feet above it? Oregonia's Ozone Zipline Adventures sends its thrill-seeking visitors soaring through a hair-raising, but ultimately unforgettable zip line course, treating them to beautiful aerial views and incredible stories of Southwest Ohio's natural history along the way.
Kings Island
While we're on the topic of heart-racing highlights, it's only right we call out Warren County's flagship amusement park, Kings Island! Boasting an incredible collection of roller coasters, a kids' area voted "Best in the World" year after year and an accompanying water park bursting with wet and wild thrills, it's one of the region's most popular places for fun in the sun.
Blooms & Berries Farm Market
Looking for something a little more low-key? Blooms and Berries Farm Market opens each April, inviting guests to pick their own fresh blueberries, strawberries and other homegrown produce spring, summer and fall. Relaxing, rewarding and downright delicious, an afternoon spent in the market's fresh-grown fields is hard to beat!
Be it high in the sky or down on the farm, outdoor excitement awaits around every corner in Warren County. Plan your fresh-air fun today at OhiosLargestPlayground.com!