5 Reasons You Won't Want to Miss the World Ultimate Club Championships in Warren County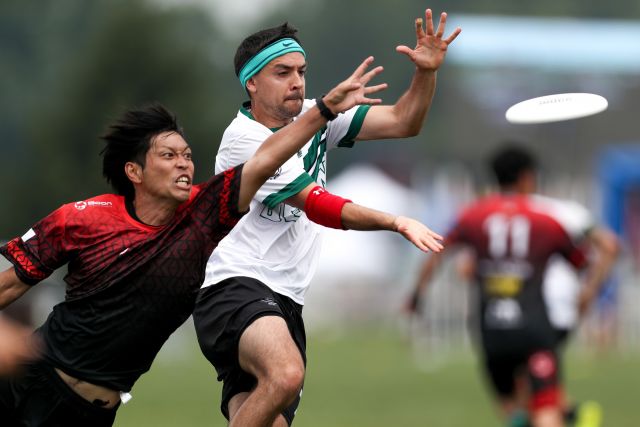 Blog by Scott Hutchinson
All images by UltiPhotos

For the second time in five years the World Flying Disc Federation's bringing its World Ultimate Club Championships (WUCC) right here to Warren County, Ohio!
One of the ultimate frisbee community's largest and most prestigious tournaments worldwide, WUCC is not only an incredible event for their participating athletes, but a must-see spectacle for anyone in the area.

Whether you're an all-out frisbee fanatic, a more casual sports connoisseur, or just totally curious as to what exactly an ultimate frisbee tournament looks like, you won't want to miss this incredible, international affair.

Here are just a handful of reasons to squeeze Warren County's World Ultimate Club Championships into your summertime schedule this July 23-30.
1) It's a Global Gathering!
WUCC isn't just any old frisbee event. In fact, it's one of the biggest and best ultimate events in the entire world! Held just once every four years in different host nations all around the globe, this year's tournament will bring 128 teams comprised of more than 2,600 male and female athletes from 30 different countries to Southwest Ohio.
2) Incredible On-Field action!

So, who are these athletes exactly? Simply put, they're the very, very best the sport of ultimate has to offer, and they'll be facing off in more than one thousand 7-on-7 games at two top-notch Warren County sporting facilities throughout the week-long competition.
3) Awesome Off-the-Field Fun!
When the final whistle blows at the end of each day, the fun just keeps on going in Ohio's Largest Playground. Whether you're a roller coaster junkie, an outdoor adventurer, a small-town shopper or a flavor-loving foodie, you're sure to find endless hours of off-the-field fun both before and after the ultimate action.
4) The Food's Fantastic!

Speaking of foodies, frisbee fans can find some pretty great grub at WUCC as well! During each day of the tournament concession booths, food trucks and even a beer garden will be serving hungry spectators everything from classic ballpark cuisine to popular local dishes from beloved Ohio restaurants.
5) The Price is Right!
All this fun must cost a pretty penny, right? Wrong! Single-day passes to WUCC range from just $5 to $20, while week-long (7-day) passes are just $50 a piece!
Want to make your way to WUCC this July? Grab your tickets today on WUCC.sport, then plan the rest of your Southwest Ohio fun right here on OhiosLargestPlayground.com!