Cozy & Caffeinated: The Coffee Shops of Warren County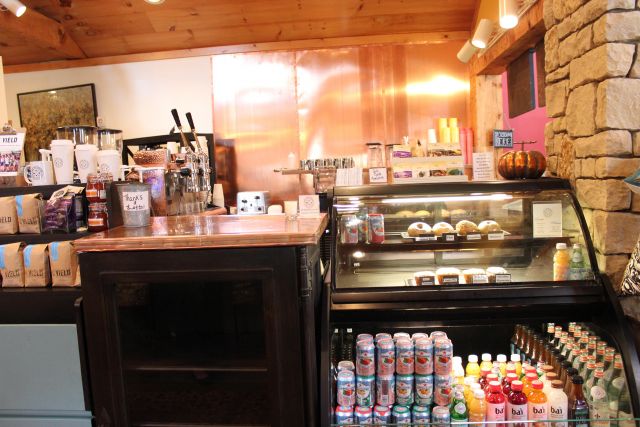 Blog by Scott Hutchinson
Vacations are always relaxing, but if you're anything like me, even the most easy-going of getaways can still call for early morning coffee. Fortunately, for caffeine lovers like myself, Warren County is home to an awesome selection of cozy, unique and always delicious locally owned coffee shops. Here's where to find your early morning pick-me-up in Ohio's Largest Playground®!
Cocoon Coffee
Located in the City of Mason, Cocoon Coffee treats its groggy morning guests to coffee, lattes and more caffeinated creations made with beans from a small batch company in Oregon. Also home to fresh-baked muffins, cookies and more tasty treats, it's a wonderful place to kick-start a day's worth of Warren County fun.
Kidd Coffee & Wine Bar
A staple of Downtown Mason since 1999, Kidd Coffee & Wine Bar prides itself not only on being a great spot to start your day, but an equally awesome place to wind it down. Home to fresh-brewed, award-winning coffee, tasty light bites and a terrific selection of craft wines and beers, it always hits the spot - morning, noon or night.
Kala Coffeehouse
Housed in a unique, industrial-style building just down the street from Kidd Coffee, Kala Coffeehouse boasts an awesome two-story interior and an inspiring backstory. Its name – Kala – translates to "good" and references the fact that a portion of the shop's proceeds go to local children's organizations. Home to good coffee, good food and a good cause – it's an all around awesome place to stop!
Kitty Brew Café
Another neat shop with a good cause, Mason's Kitty Brew Café serves up locally roasted, fair trade coffee, tasty snacks and - get this – play time with kittens! Part coffee shop, part pet rescue, Kitty Brew allows its animal-loving guests to meet and greet adoptable cats while enjoying their food and drinks. Not much of a cat person? Not to worry. The cafe's dining area and pet play pen are completely separated.
Lot No. 1 Coffee
Not far from Mason in the charming small town of Historic Downtown Lebanon, Lot. No 1 Coffee invites guests to enjoy delicious coffee drinks, smoothies and baked goods in its beautifully decorated, lounge-style shop. Voted a "Best Place for Coffee" finalist in the 2017 Best of Warren County Awards, it's a must-stop spot for any caffeine-craving visitor.
MV Perks
Located within Lebanon's enormous racino, Miami Valley Gaming, MV Perks keeps its coffee flowing all day and all night – literally. Open 24 hours a day, it's the perfect place to get yourself going in the morning, or keep yourself going throughout a late night of gaming.
Stonetown Coffee
Looking for a coffee + dessert combo? Stonetown Coffee serves pour-over coffee, cappuccinos and macchiatos, plus a huge assortment of ice cream and milkshakes. The long-standing shop even makes its own waffle cones in house, adding to the tastiness!
Heather's Coffee & Café
Just minutes west of Waynesville in the City of Springboro, Heather's Coffee & Café stands as one of the most beloved coffee shops and eateries in all of Southwest Ohio. Voted both "Best Place for Coffee" in the 2017 Best of Warren County Awards and a "Top 10 Place for Cocktails on the Patio" by Dayton Most Metro, Heather's also offers a jam-packed menu of mouthwatering breakfast, lunch and dinner dishes. Live music, trivia nights and seasonal celebrations round out the Heather's experience.

Adesso
A newer addition to Warren County's coffee scene, downtown Mason's Adesso serves up a delicious and carefully curated selection of coffee, espresso, cocktail and wine offerings. Truly unique concoctions like its Black Walnut Maple Latte make this small town shop a must-try for any caffeine lover.
This Guy's Coffee
Last, but certainly not least, Springboro's This Guy's Coffee emphasizes freshness and creativity. Home to specialty coffee flavors like Snickerdoodle, Peppermint Mocha and Peanut Butter Chocolate, plus a huge selection of organic teas and fresh fruit smoothies, This Guy's has every craving covered