How Well Do You Know Warren County?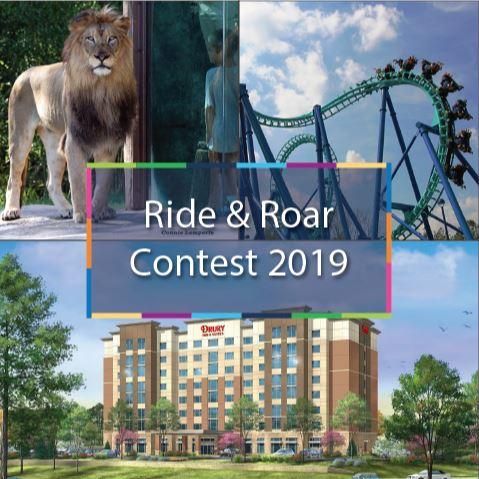 Blog by Mary Fessler

How well do you know Warren County? Sure, you likely know that we're home to the iconic Golden Lamb Restaurant & Inn, Waynesville – the Antiques Capital of the Midwest, and the award-winning Kings Island. And you might know that the largest tree-top canopy zipline tour (Ozone Zipline Adventures) and Great Wolf Lodge are also right here in Ohio's Largest Playground. But can you answer these trickier trivia questions? (See answers at bottom of page)

1) Each year, more than 185,000 people enjoy the Ohio Renaissance Festival held right here in Ohio's Largest Playground. One of the favorite foods of the fest is the infamous GIANT turkey legges. How many are consumed each year?

A) 12,000
B) 22,000
C) 32,000
2) Which of the following TV shows/movies has filmed in Ohio's Largest Playground?
A) Oscar nominated film, Carol
B) Hallmark Movie, A Christmas Spirit
C) The Partridge Family
D) Brady Bunch
E) All of the above
3) Three quarters of the U.S. Track Team at the 1896 Olympics were from which Warren County town?
A) Franklin
B) Lebanon
C) Springboro
D) Waynesville
4) Kings Island's Eiffel Tower is a replica of the original in Paris, France. What scale is it?
A) 1/4
B) 1/2
C) 1/3
5) Which of the following celebrities have lived or attended school in Ohio's Largest Playground:
A) Actor, Woody Harrelson
B) Actor/Director, George Clooney
C) Baseball star, Scooter Gennett
D) All of the above
---
ANSWERS:
1) C – Approximately 32,000 turkey legges are eaten at the Ohio Renaissance Festival each year.
2) E – All of these have filmed in Warren County!
3) A – The answer is Franklin, and 2 of the 4 were brothers!
4) C – It is 1/3 scale
5) D – All of these famous folks have lived or gone to school in Warren County!