Made in Warren County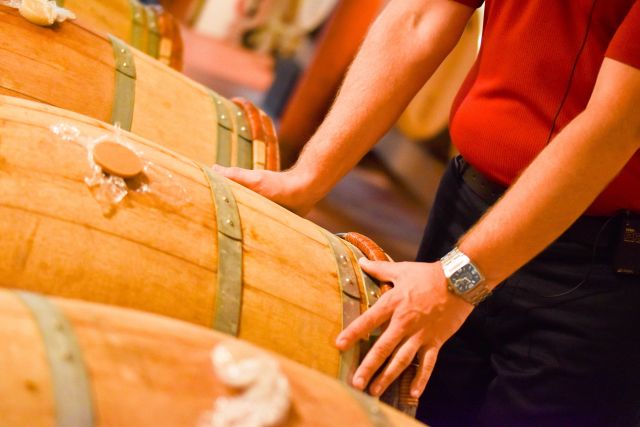 Blog by Scott Hutchinson

One of the most endearing parts of any vacation, be it a round-the-world journey or a simple weekend getaway, is souvenir shopping. Finding that perfect little token, treat or knickknack to bring back home from a destination ensures that you'll always remember your out-of-town adventure. This is especially true when your souvenir of choice is something entirely unique – something made locally that you just can't find anywhere else. Here are just a handful of the must-stop spots crafting unique, homemade goods in Ohio's Largest Playground.
Valley Vineyards
The Buckeye State's second largest vineyard, Valley Vineyard's Winery and Brewery boasts award-winning wines and micro-brews so tasty it was one of only 13 American wineries invited to pour at The Smithsonian's 2013 celebration of the 21st Amendment – the repeal of prohibition. Stop in for a tasting and head back home with a few of your favorites.

Breweries by the Bunch
Here in Southwest Ohio - an area steeped in German heritage and proud of its unique, regional flavors - it's no surprise that the tasty trend of micro-brewing has received an especially warm welcome. Over the past few years, five delicious locally owned breweries have sprung up across Ohio's Largest Playground, making it one of the state's hottest new craft beer destinations. Raise a glass at 16 Lots, Common Beer Co., Crooked Handle, Sonder Brewing or the aforementioned Valley Vineyards next time you're in town!
Sweet Shops Aplenty
There's no such thing as bad candy, sure, but the very best candy is the kind that's made by hand. Sweet-toothed travelers won't want to miss Warren County's mouth-watering collection of candy shops and chocolatiers. Snag a tin filled with Texas Tortoises from Lebanon's beloved Golden Turtle Chocolate Factory, or explore a delectable selection of popcorn treats just down the street at Anna's. Swing through Waynesville for your pick of delicious creations from The Waynesville Candy Shoppe, or up to Springboro for a tasty treat from Friesinger's. No matter where your Warren County travels take you, there's always something sweet around the corner.
The Jam & Jelly Lady
A staple of Historic Downtown Lebanon's shopping scene, The Jam & Jelly Lady's locally-owned and operated cannery serves up a seemingly endless array of homemade jams, jellies, chutneys and more, perfect for take-home treats.
The Workshops of David T. Smith
Since the early 1980s, this nationally-recognized woodworking shop has crafted fine Shaker reproduction furniture, pottery and more. Visit the workshop online to discover why homeowners from San Francisco to Boston have turned to this Warren County wonder for years. You may even find a piece perfect for your own home!