Picked from the Playground: Locally Sourced Cuisine in Warren County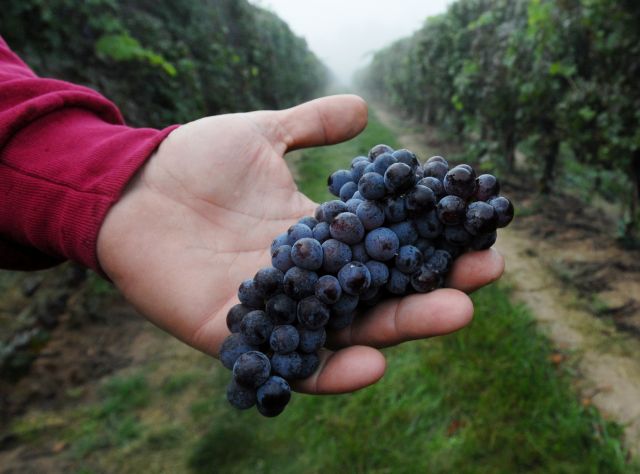 Blog by Carol Monnin

Among the most popular trends in modern dining, eating locally allows hungry patrons to not only enjoy fresh, flavorful ingredients rich with regional flare, but also to support the efforts of area farmers who produce and raise plants, seeds and livestock. Often termed "slow food" establishments for their fundamental differences from fast food chains, restaurants using locally sourced ingredients are growing in number and popularity nationwide, including right here in Southwest Ohio. Here are just a few of the Warren County eateries serving up fresh, local fare.

Located inside Miami Valley Gaming's sprawling racino, Cin City Sea & Steak serves up an impressive array of delicious meat dishes, many of which feature locally raised beef and chicken. While seafood is not readily accessible in Warren County, the popular high-end eatery receives much of its catch fresh from nearby Lake Erie. Live micro greens, beets and rhubarb are also procured locally, while the staff grows its own tomatoes, herbs and peppers.

Originally opened in 1803 and recently named Ohio's most iconic restaurant, The Golden Lamb makes use of locally raised beef, apple butter, maple syrup, ramps, morels and farm fresh eggs. Having frequented its Sunday brunch with friends over the years, I can personally attest that its eggs really do make a difference – it's one of the absolute best brunches in town.

A nationally recognized and award-winning winery, Morrow's Valley Vineyards Winery & Brewery grows 90 percent of the grapes used in its wines. Neighboring fields provide sweet corn for the vineyard's popular weekend cookouts when in season.
One of downtown Mason's most popular ethnic eateries, Banana Leaf Modern Thai grows herbs and veggies on site in the garden next to its back patio. Diners, in fact, are invited to visit with the restaurant's chefs as they pick out the ingredients. Area greenhouses are used to grow additional herbs and veggies, ensuring access to organic produce all year long.

Nearby in Mason, Phoenician Taverna serves up authentic Lebanese cuisine utilizing ingredients from locally owned and operated vendors.
Last, but certainly not least, Waynesville's Cobblestone Café features home-grown organic herbs, fruits and vegetables. Grass-fed bison and fresh chicken from Ohio are just a few of the popular cafe's homegrown highlights.
Whether you're a local fare foodie or just craving something new, you can't go wrong with any of these locally sourced Warren County favorites. Plan a visit to Southwest Ohio today and see what's cooking in Ohio's Largest Playground!