Fun for One: Solo Adventures in Warren County, Ohio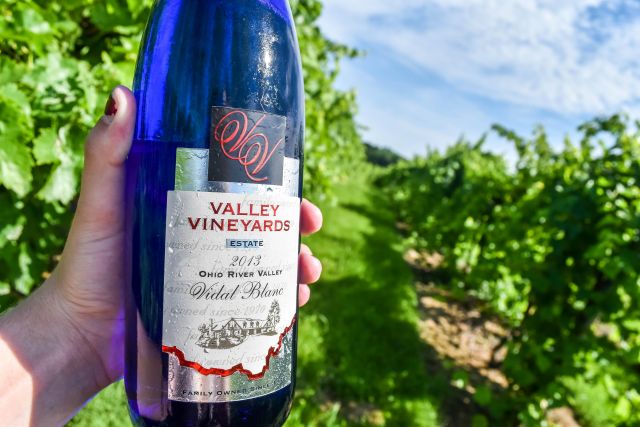 Blog by Lindsey Haney
Have you ever wanted to pack your bags and head out on a weekend trip alone? Nothing against family and friends of course, but sometimes it's just nice to go it solo! One of today's hottest vacation trends is solo travel, and Warren County is an awesome destination for anyone wanting to take part. Need a few suggestions on where to start your solo trek? Check out the two-day, one-person itinerary below!
DAY 1

Settle in!
First things first - you need a place to stay. Start your solo adventure in Warren County by checking into any of its cozy B&Bs or more modern hotel properties. Drop off your bags, relax for a few, then head out on the town for a day full of fun!
Conquer some coasters!
Kings Island is always a blast with family and friends, but the award-winning amusement park can be even more fun for solo adventurers. Ride all of those "big kid" rides your family members aren't so fond of or laze the day away poolside at the park's accompanying water park, Soak City. No matter how you choose to enjoy your day, KI makes for an awesome start to any solo getaway.
Grab a bite!
Once you've had your fill of theme park thrills, relax and unwind with food and drinks at one of Warren County's outstanding eateries. My personal suggestion - Stone House Tavern in Waynesville. Voted Best Bar/Pub by locals in the 2018 Best of Warren County Awards, it's a casual, inviting and delicious little spot where travelers of every type can feel right at home.
DAY 2

Following a fun-filled day of coasters and cuisine, you might be in the mood for a little more relaxation on Day 2 of your solo trek. If you're anything like me, that means shopping and wine.
Shop 'til you drop!
Whether it's unique antiques or big brand bargains you're after, Warren County has all of your retail therapy needs covered. Start Day 2 of your trip with a small-town shopping spree through Historic Downtown Lebanon, Waynesville and Springboro. All three cities boast dozens of charming and unique antique and boutique shops well worth exploring! Then, once you've filled your bags with one-of-kind finds, make your way to Monroe to stock up on bargain buys on more national brands at Cincinnati Premium Outlets.
Raise a glass!
When you're finally ready to unwind after a day full of shopping thrills, there is no better place to do so than Valley Vineyards. An award-winning local winery tucked in the heart of gorgeous Morrow, Ohio, Valley Vineyards offers incredible beer and wine tastings, wonderful weekend cookouts and more grown-up-tailored fun perfect for solo travelers. Tour the grounds, dig into a delicious dinner and wind down your solo Warren County weekend with a toast to your awesome adventure!
Ready to plan a solo trip of your own? Read up on everything Warren County has to offer right here on OhiosLargestPlayground.com!