South of the Border Tastes in Southwest Ohio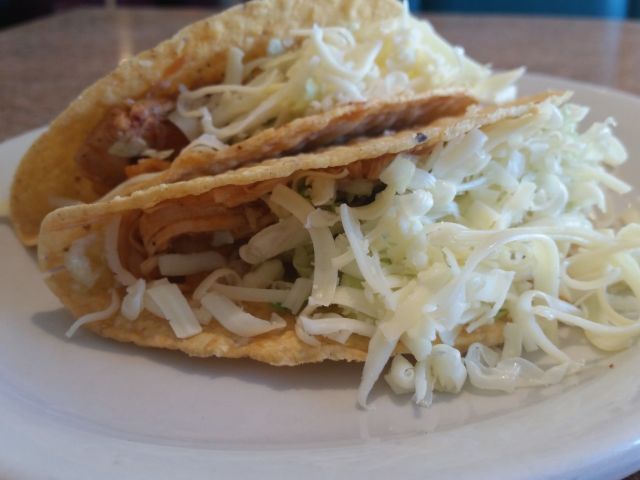 Blog by Mary Fessler
Anyone who knows me, knows I love Mexican food. Co-workers even tease me about my weekly trek to a local Mexican restaurant, where the staff knows my order before I place it. I am also pretty picky. I have been fortunate to make several trips to various areas of Mexico, so I like authentic. Viva Tequila in Mason is a standout. I discovered that for lunch I can get a full meal – including drink and chips with two sauces – for the same price as a combo at a nearby fast food joint. The meal gets off to a great start with complimentary salsa and another sauce with the obligatory tortilla chips. After countless trips, I am still not sure what is in the second sauce, but I have never had it anywhere else. Colleagues and I have tried to dissect if it's cheese or sour cream based. The closest sauce I can think to compare it to is a remoulade. Whatever it is, it is tasty (and addictive)! The Quesadillas, Enchiladas, and Carnitas are popular with my co-workers and me. A personal fave is the Burritos Roqueta which has a very fresh-tasting green tomatillo sauce. The service is always quick and friendly.
El Picante has two Warren County locations in Lebanon and Maineville. What first caught my attention here was the huge menu, which included many options for both dinner and lunch. The portions were also large. Service was very efficient, especially considering we had a rather large group. The standout dish at our table had to be a Burrito with chorizo and chicken topped with a queso sauce and pineapple slices. Unique and delicious!
El Vaquero also has two locations in Warren County – Franklin and Mason. They also offer a very extensive menu – especially for lunch. We started with the Queso Fundido with chorizo. It was more than enough to split amongst three of us. It was so good, in fact, that I would have been happy to order this as an entrée. However, I went with the Chimichanga with chicken and my colleagues both ordered the Quesadilla Mexicano. Everything was delicious. Though they were out of it on our visit, I couldn't help but notice a dessert on the menu – a ChocoFlan which was described as chocolate cake topped with Mexican custard. Now I love chocolate cake and I love flan, so I will definitely order this on my next visit.
Of course, there are many more options to consider. For the purpose of this blog, I have tried to focus on locally owned and operated restaurants. If you find yourself in northern Warren County, you might also consider El Toro in Springboro, which is part of a 10+ location chain based in nearby Dayton, Ohio. If you prefer a national chain, you can also find a list of those locations in Warren County here.