Teen Cuisine in Historic Waynesville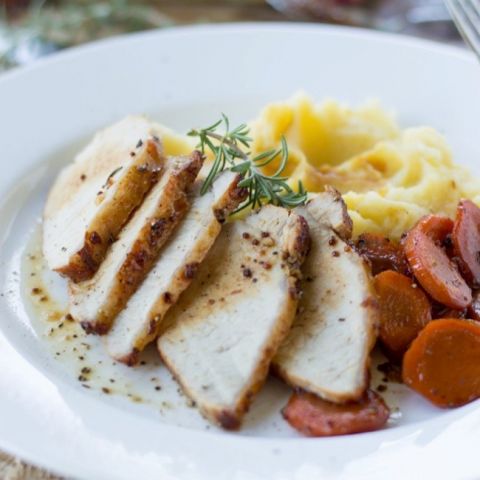 Blog by Riley Fessler
Few Midwestern cities pack as many great places to eat within a small area as the village of Waynesville in Warren County, Ohio. With only a short walk from any of the village's many antique shops, I can find myself at any number of my favorite locally-owned Warren County restaurants in no time flat. No matter what I'm in the mood to eat, I can be sure that I'll find it right there on the historic streets of Waynesville.
One of my personal favorites in Waynesville is the Cobblestone Café which offers a wide variety of dishes, all of which are delicious. For starters, guests are greeted with fresh-baked mini muffins, the variety of which can change from visit to visit. The Café's appetizer, main course, and dessert offerings change often as well. One of my personal favorites from the Cobblestone menu is The Southern Belle Sandwich which includes pecan crusted chicken breast drizzled with peach barbeque sauce, thinly sliced red onion, and peppery arugula on a toasted brioche bun. The Café's numerous desserts are also delicious, though I've sampled so many of them that it's hard to pick a favorite! In addition to it's delicious menu offerings, I've always also really enjoyed Cobblestone's homey and warm atmosphere. Thanks to its accompanying gift shop, guests can even purchase many of the same decorations on display within the Café. Whether I'm there for Sunday Brunch or a weekday lunch, I can always count on Cobblestone Café for a delicious, handmade meal.
When I'm in the mood for pizza (and when am I not?), Bentino's Pizza is always tops on my list. My personal favorite has to be The Greek – homemade olive oil and zesty garlic sauce, fresh spinach, roma tomatoes and onions topped with mozzarella and feta cheeses. My family always starts off with an order of their popular garlic knots, which are both delicious and generously served. In addition to their awesome pizzas, Bentino's also dishes up fantastic calzones. I always get pepperoni and mushroom in mine, but guests can customize their own with a variety of fresh fillings. A wide selection of sandwiches and pastas round out the Bentino's menu.
Last, but certainly not least, Hammel House Inn is yet another terrific restaurant in the village of Waynesville. Boasting a very cool colonial interior, inspired by its founding in 1817, Hammel House serves up a variety of appetizers, salads, sandwiches, desserts, and other dishes sure to please any appetite. Personally, I love their gourmet grilled cheese, as well as their quiche. Their delicious strawberry shortcake – one of the best I've ever had – is just one of a handful of incredible desserts on the menu.
When hunger comes calling in Ohio's Largest Playground, Waynesville always answers!