Twilight Canoe & Dinner for Two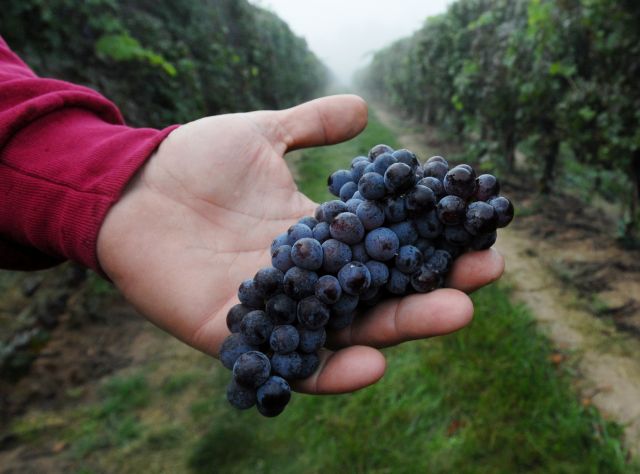 Blog by Hector Bustamante
Two of Southwest Ohio's most in-demand attractions – Valley Vineyards Winery & Brewery and Morgan's Outdoor Adventures – have joined forces to create Twilight Canoe and Dinner for Two, a two-for-one date night that's one-of-a-kind! Hector Bustamante, a Warren County local who just recently celebrated a special night of his own with the two-in-one adventure, gave us the scoop on the outdoorsy outing.
Despite having lived in Southwest Ohio for the better part of the past 20 years, I had not had a chance to check out Valley Vineyards until just a few weeks back when my girlfriend and I heard about Twilight Canoe & Dinner for Two through a friend. Long story short, we will absolutely be going back! It's offered a handful of times throughout the year, so we signed up for an early June outing and were treated to a perfect night on the river.
The night began at Valley Vineyards, Warren County's award-winning winery and brewery. As everyone was arriving, signing in and waiting for the shuttles that would eventually take us to our canoe launch site along the Little Miami Scenic River, my girlfriend and I were greeted by a friendly bar staff who served us some awesome drinks to get the night going. Being a wine fan, but certainly no connoisseur, I had plenty of questions for our server, who was happy to fill me in on some of the vineyard's secret production techniques and even pour us samples so that we could taste a few different things. I had always heard great things about the vineyard's drink offerings, and I was not at all disappointed!
Once our entire party had arrived – probably 50 people or so, ranging from young couples like ourselves to older families with children – we loaded up the buses and headed off to the Morgan's Canoe drop off site just up the road. There we were greeted by another round of friendly staff members who offered canoe safety tips and demos for those who were new to boating. There was even a small concession stand on-site where you could purchase small snacks, bug spray and other canoe trip necessities before taking off.
Snacks in hand, we set off for a relaxing 3-mile trip down the Little Miami Scenic River. The weather was perfect, the water was calm and the scenery was especially awesome, especially if you've never canoed the Little Miami at night! Before long, we had reached the end of our cruise and were once again loaded onto buses to return to Valley Vineyards for an incredible cookout.
As soon as we arrived back at the vineyard, an enormous spread of side dishes and desserts was set out, and we were offered a choice of steak or salmon, which we grilled on huge outdoor grills. We were also treated to drink tickets which could be redeemed for more of the vineyard's homemade wine or micro-brews. Super tasty food and an even better atmosphere!
To put it simply, Twilight Canoe & Dinner for Two was an awesome alternative to the everyday date night, and a perfect blend of romantic dining and outdoor excitement.
A few final tips…
1) Head to Valley Vineyards early to avoid traffic.
2) No date? No problem! While it certainly makes for a romantic night out, it's an awesome option for family and friend outings too.