Wake Up In Waynesville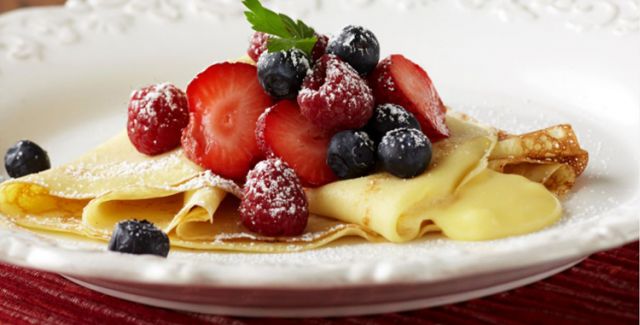 Blog by Scott Hutchinson

Breakfast, they say, is the most important meal of the day – and that's especially true when you're fueling up for a day's worth of fun in Warren County. Wondering where to head for your early morning eats? Home to a handful of locally beloved breakfast and brunch establishments, the historic Village of Waynesville is a great place to start!

Hammel House Inn
A longtime staple of the Southwest Ohio dining scene, Hammel House Inn serves up hot, hearty, down-home meals seven days a week, including an especially delicious breakfast spread offered Saturdays and Sundays. Whether you opt for a seat in its homey, historic dining room or grab a table with a view on its shaded front porch, its chicken and waffles, biscuits and gravy, vanilla cream stuffed pancakes and hand-crafted breakfast sandwiches always hit the spot.
Village Family Restaurant
The Village Family Restaurant has ranked among Waynesville's most popular eateries since opening for business in 1980, and that's due in part to its mouthwatering breakfast menu. Served seven days a week, its made-to-order omelettes, country-inspired corned beef hash, plate-covering pancakes and homemade cinnamon coffee cake are just a few of its early morning offerings
Gameday Grille & Patio
A favorite among sports fans for its big screen TVs, full bar and enormous burgers and appetizers, Gameday Grille and Patio opens its doors an hour early on Saturdays and Sundays to serve up an awesome breakfast spread. Omelettes, burritos and a slew of creatively named, sports-themed platters ('Chipper Jones' chocolate chip pancakes and 'Tour De France' french toast to name a few) make the lunchtime and late night standby an equally awesome breakfast option.
Cobblestone Cafe One of Warren County's most beloved locally owned lunch spots, Cobblestone Café is also home to a unique and ever-changing Sunday brunch. Each month, the cozy, colorful cafe releases a new brunch menu featuring everything from breakfast classics like steak and eggs to more out-there offerings like piña colada crepes. Also home to Kee Mo Sabe, an accompanying coffee and gelato shop, Cobblestone has your dessert and caffeine cravings covered too
No matter your idea of the perfect morning meal, there are few tastier places to spend a Southwest Ohio sunrise than in the Village of Waynesville! Pack your bags – and your appetite – and plan a Warren County weekend today at OhiosLargestPlayground.com.