Exploring the Underground Railroad in Historic Springboro, Ohio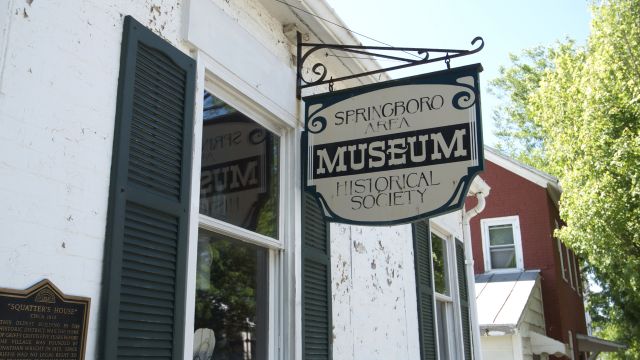 Blog by Lindsey Haney

While it may be known as Ohio's Largest Playground, Warren County is also home to some of the state's richest history - especially in the city of Springboro. Founded as a predominantly Quaker community, Springboro once served as one of the nation's most notable safe havens for slaves seeking freedom along the Underground Railroad. In fact, today's Warren County visitors can still explore more than two dozen of the town's documented Underground Railroad sites, including these four must-stop spots.

1) Jonathan Wright House
Built for the founder of Springboro in 1815, the Jonathan Wright House is now home to the Wright House Bed and Breakfast. Long before Warren County travelers booked stays in the home, however, the house played host to slaves seeking freedom. Today's visitors can take guided walking tours of the property, learning all about its incredible past.
2) South Main Street
Now home to many quaint shops and cafes, Springboro's South Main Street was also once a prominent stop along the Underground Railroad. The area's Squatter's House, Edward Potts House, John Potts House and Clark Williams House all served as safe havens for slaves in years past, and can still be explored by history buffs today.
3) Heather's Coffee & Café
Springboro's Heather's Café may be a hot spot for coffee lovers and lunch breaks today, but years ago the building the restaurant occupies played a much different role in the community. Once one of the city's most active safe houses, the building's basement still contains a hidden underground tunnel system that helped slaves safely make their way across the city's streets.
4) Friends Quaker Orthodox Cemetery
The final resting place for many important Warren County settlers, veterans and historic figures, the Friends Quaker Orthodox Cemetery is steeped in both Quaker and African American history. In fact, eight Underground Railroad conductors are buried on the site, including Springboro's founder, Jonathan Wright. Many visitors still stop by the cemetery today to pay their respects to those who risked it all for their fellow men, women and children along the Underground Railroad.
Up for some awe-inspiring and educational exploration? Add a stop in Historic Springboro to your Warren County to-do list!