Instagram-Worthy Warren County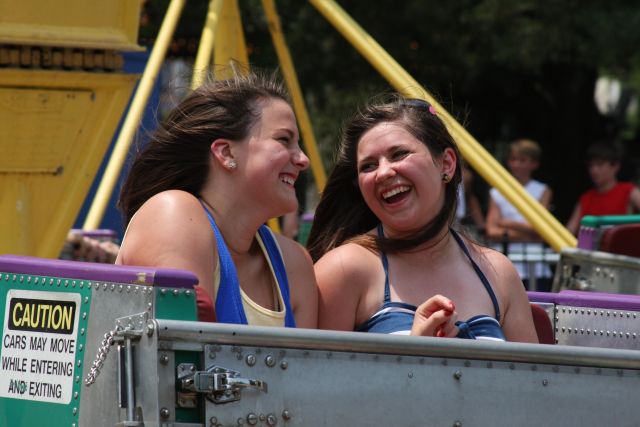 Blog by Jessica Lewis
One of the most special parts of any vacation is documenting your adventures so that you can remember your trip for years to come – and sharing those adventures with friends on social media! Planning a visit to Southwest Ohio? Here's just a quick rundown of some of the most Instagram-worthy sites in Ohio's Largest Playground®!
Caesar Creek State Park
Waynesville's Caesar Creek State Park is a photographer's dream. From its swinging rope bridge to its shimmering lake and beautiful hiking trails, you're sure to find a shot worth sharing!
Little Miami Scenic Bike Trail
The Little Miami Scenic River is one of only 156 federally designated scenic rivers in the U.S., and this paved, forested bike trail runs for 76 miles right along its banks. Need we say more
Fort Ancient Earthworks & Nature Preserve
This Oregonia park features Native American earthworks, a visitors center and hiking trails that feature stunning overlooks. One of the most unique experiences in all of Southwest Ohio, its photo op offerings range from educational to awe-inspiring!
Kings Island
Record-breaking coasters, The Royal Fountain, The Eiffel Tower, evening firework displays and the best theme park kids' area in the entire world all lend themselves to photo-worthy moments at this world-class amusement and water park!
Ohio Renaissance Festival
Want to be the king (or queen) of your Instagram feed? This festival in Harveysburg takes place in September and October of each year, sending its visitors back to 16th century England for a blast in the past and a multitude of must-capture memories.
Ozone Zipline Adventures
Ozone Zipline Adventures gives guests the chance to zip 200 feet high above the beautiful Little Miami Scenic River! Secure your phone, snap a pic while you soar and watch as the 'likes' come flying in!
Great Wolf Lodge
You'll howl with delight at the photo-worthy moments you'll find at Mason's Great Wolf Lodge! Its indoor waterpark, MagiQuest adventure game, meet & greets with costumed characters, delicious restaurants and so much more make this wild and woodsy resort a hit with Instagrammers everywhere.
Valley Vineyards
Morrow's Valley Vineyards is the second largest estate winery in Ohio, and one of the region's most picturesque sites. Create a picture-perfect post while grilling your own steak at one of the vineyard's weekend cookouts, or snap a shot of your sweetie during a romantic wine tasting!
Bonnybrook Farms
Furry farm animals, old-time wagon rides and farm-fresh dining are just the start of the photo-worthy fun you'll find at this Clarksville, Ohio hideaway. Put on your straw hat and snap the perfect autumn Instagram pic!