Learn Along The Way: Walking Tours of Warren County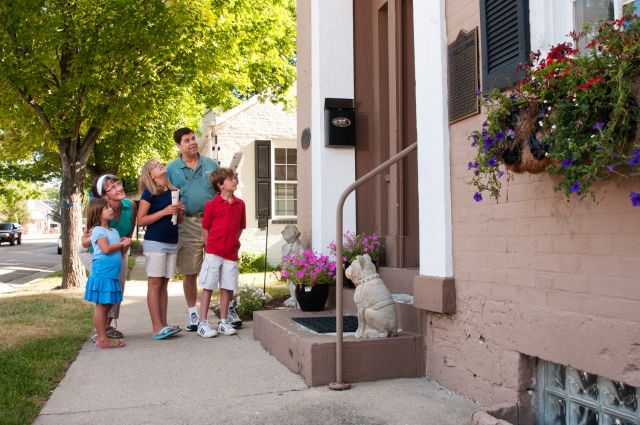 Blog by Jessica Lewis

What does it mean to you to take a walk? Is walking relaxing, informative or energizing? Personally, I always find walks more interesting when I can learn something I didn't know before, or see something I wasn't expecting. All throughout its various towns, Warren County hosts a number of fun and informative walking tours, each catered to its own unique audience. If you're anything like me, you won't want to miss any of them!
History buffs will be in awe of Springboro's Underground Railroad Walking Tour. Highlighting the significant role the historic City of Springboro once played in harboring slaves on their flights to freedom along the Underground Railroad, the tour includes stops at numerous sites of historical importance, including several confirmed safe houses.
Traveling with an art lover? Don't miss nearby Franklin, The City of Murals, where ten gorgeous paintings, each depicting a different era in Southwest Ohio's history, can be found scattered across town both indoors and out. Known simply as The Franklin Murals, these street-side masterpieces were painted by locally born and regionally renowned artist Eric Henn.
In the mood for a ghost story or two? Join a local historian for an eerie, yet informative stroll through the Historic Lebanon Cemetery. With nothing but a flashlight to guide your way, you'll visit the graves of prominent Lebanon citizens, and might even experience a chance encounter with a few ghostly spirits (played by local actors and actresses).

If you don't get your paranormal fix in Lebanon, head to the nearby Village of Waynesville, known throughout the nation as Ohio's Most Haunted Village. Throughout the summer and fall, volunteers from the village's Museum at the Friends Home lead ghostly walking tours, showcasing spooky sites both downtown and in the Quaker Historic District. Each tour includes a one-hour stroll through town, packed with enchanting old-time tales.

Whether its art, history or just an all-around excitement you're into, there's a walking tour you're sure to love in Warren County!