Love it Like a Local: An Expert Opinion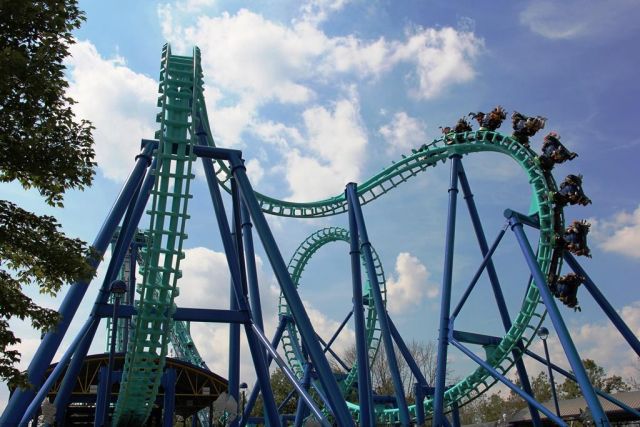 Blog by Mary Fessler

Want to get the inside scoop on Warren County? Who better to ask than the long-time locals who call it home? In this installment of our Love it Like a Local blog series we introduce Shannon Jones, a Warren County Commissioner, who has lived in the region for 16 years. A former State Representative and State Senator in the Ohio General Assembly, it's safe to say she's quite the expert on Ohio's Largest Playground®! We asked Shannon to share her and her family's favorite ways to enjoy Warren County.
Where is your favorite place to relax in Warren County?
My family and I love to take advantage of the many parks in our community. Armco Park, Patricia Allyn and North Park are a few of our favorites. We like to golf too. Actually my family likes to golf — I like to pretend that I can golf! Fortunately, there are many golfing options in this area.
Where is your favorite place for fun or adventure in Warren County?
Kings Island, of course, is our favorite place to visit for fun and adventure. We love to go as a family and take others who visit us during the summer months.
Where are your favorite local places to dine?
We love both the Golden Lamb — so much history — and Valley Vineyards. The steak dinners are a personal favorite. And the wine is tasty too! In the summer we love to listen to live music on the patio of Heather's Café in downtown Springboro.
What questions do people most ask you about the area?
"Are there any other places to see and things to do besides Kings Island?" Of course, the answer is YES!!!! Soooo many!
Where do you recommend friends/family visit when in Warren County?
I am a big fan of the Sauerkraut Festival in Waynesville. I also think the numerous Underground Railroad sites in the northern part of the county — Springboro, Waynesville, Franklin — are a must see.
What do you think makes Warren County unique?
The people of this incredible county make Warren County unique — friendly and community-minded.
What do you think surprises visitors most about Warren County?
People are always surprised about how much there is to see and do in Warren County — especially some of the unique offerings like the Ohio Renaissance Festival. Now that is a really interesting place!