Halloween Fun: Warren County's Spooky Side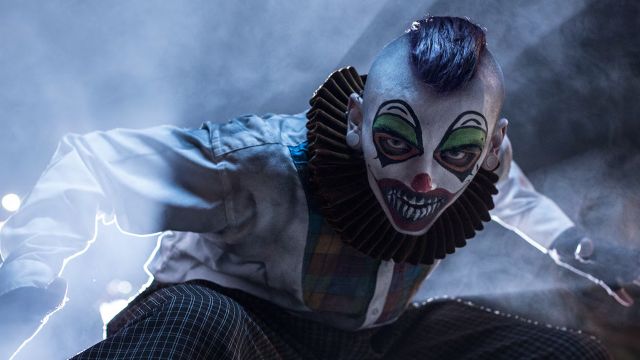 Blog by Scott Hutchinson

Halloween...what's not to love? The leaves are changing colors, there's a crispness in the air, everything is pumpkin-flavored and candy is basically a food group! Perhaps best of all, it's also one of the only times that kids (and kids-at-heart) get to head outside in wild and crazy costumes!
If you're a Halloween lover like myself, know that there are few better places to celebrate the spooky autumn holiday than in Warren County, Ohio. From the truly terrifying to the not-so-scary, Ohio's Largest Playground® has all the Halloween excitement you can handle!
Truly Terrifying
If horror movies, haunted houses and heart-skipping scares are your thing, you won't want to miss Kings Island's Halloween Haunt or the Brimstone Haunt in Waynesville. As if its record-breaking roller coasters aren't scary enough, Kings Island's annual fear fest adds over a dozen haunted mazes, live Halloween-themed shows and hundreds of creepy costumed characters to its lineup of theme park thrills. While it's always an amazing time for fright fans and amusement park enthusiasts alike, it's not recommended for children under the age of 13.

Just a short drive north of Kings Island, Brimstone Haunt treats its brave visitors to an equally hair-raising experience. Held on the grounds of the annual Ohio Renaissance Festival, Brimstone Haunt features both a haunted hayride and a haunted trail, forbodingly named The Forgotten Forest. It's two haunted attractions for the price of one, and it's downright scary!
Satisfyingly Spooky
If getting the living daylights scared out of you doesn't sounds like your idea of fun, but you still want a shiver up your spine, Waynesville's Ghostly Walking Tours may be right up your ally. Hosted all throughout the year (but more regularly in October), these spine-tingling tours take visitors through Ohio's most haunted village - the Village of Waynesville - to share its spooky stories of history and mystery. More than 200 years old and once an important stop along the Underground Railroad, the village is home to tales both eerie and amazing!

If adrenaline-packed excitement is more your kind of scare, don't miss Ozone Zipline Adventures in Oregonia! One of the largest treetop canopy zip tours in the Midwest, Ozone offers full moon night zipping tours all throughout the year and a special, Halloween-themed "Zipping From Zombies" event each October.
Family-Friendly
Visiting with little ones this Halloween season? Fear not! Scary stuff aside, there's still plenty of fun for kids. Before it transforms into Halloween Haunt each night, Kings Island hosts a family-friendly Great Pumpkin Fest during the daylight hours. All fun and no fear, the fest includes a petting zoo, trick-or-treating, costumed characters, pumpkin decorating and more!

Just down the street from Kings Island, Great Wolf Lodge hosts Howl-O-Ween each October - an equally awesome, kid-friendly Halloween celebration.
Whether it's spine-tingling terror or kid-friendly fun you're after this October, your "Happy Halloween!" awaits in Warren County!