Love it Like a Local: La Comedia Dinner Theatre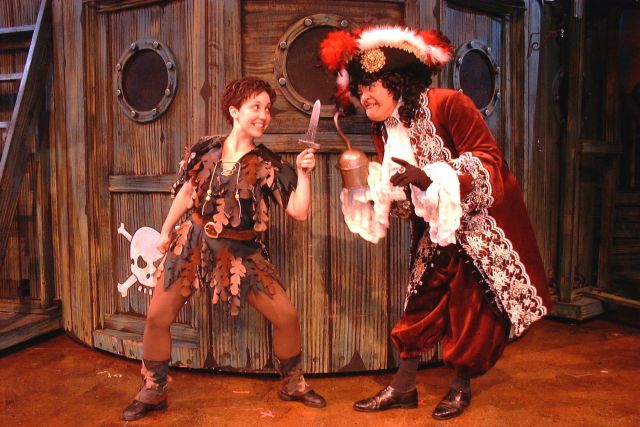 Blog by Mary Fessler

Nestled in the Warren County town of Springboro is a surprising find -- one of the nation's largest (and Ohio's only) professional dinner theatres. Since 1975, La Comedia Dinner Theatre has combined Broadway-style productions with fine dining, entertaining thousands of visitors. Individuals, families and groups have enjoyed classic shows such as "The Sound of Music", "9 to 5", Hairspray", "The Phantom of the Opera", "Fiddler on the Roof", "South Pacific", "Annie", "Mary Poppins", and "Seussical" – just to name of few of their 256 productions presented from 1975 through 2014.
Joe Adkins, President/Producer, has been a part of La Comedia for more than 30 years, originally starting his career as a server back in 1984. Eventually, Joe became the Director of Service and the General Manager before assuming his current role in 2013. Joe's brother David purchased the theatre in 1995, and the family loves being a part of its wonderful history.

Joe has also contributed his talent and expertise in various capacities to other tourism-related businesses in Warren County including: The Kirkwood Inn, The Golden Lamb, Fort Ancient Earthworks & Nature Preserve, Museum at Friends Home, Morgan's Outdoor Adventures, and the Warren County Convention & Visitors Bureau. Because of his extensive involvement throughout the county, we thought it was only fitting to get his views on some of the area's must-see attractions.

Where is your favorite place to relax in Warren County?
I have always enjoyed Armco Park. I still remember seeing "Uncle Al" and "Captain Wendy" there as a child.
Where is your favorite place for fun or adventure in Warren County?
My favorite place for fun in Warren County without a doubt is Kings Island. Our family has season passes and we enjoy the thrill and adventure that Kings Island brings to the county. The park also holds a special place for me, because I worked in the rides department at Kings Island for 7 summers while in high school and college.
Besides La Comedia, where is your favorite place to dine in Warren?
In the Springboro area, I really enjoy having a casual and fun lunch at Roosters. For a nice dinner, I enjoy the Golden Lamb.
Where do you recommend friends/family visit when in Warren County?
In addition to Kings Island, I recommend that friends visit the Fort Ancient Earthworks & Nature Preserve, the Underground Railroad sites in downtown Springboro, the shops in Waynesville, and the Golden Lamb in Lebanon.
What do you think makes Warren County unique?
Warren County really is "Ohio's Largest Playground". There are truly so many things to do in the county, from theater to water adventures, museums to zip lining, thrill rides to dining. There is an experience or an adventure for everyone.